IBM Bluemix e Docker un matrimonio ricco di sorprese per soluzioni Hybrid Cloud
Giulio Santoli
16:10/17:10
Bluemix si è allargato! Oltre a gestire applicazioni Cloud Foundry, Bluemix ora gestisce anche i container Docker e macchine virtuali con Open Stack, nell'ottica dello sviluppo di Hybrid Cloud Applications. In questa sessione sviluppiamo un esempio che può essere pubblicato su Bluemix sia come applicazione Cloud Foundry sia come container Docker.
Language: Italian
Level: Beginner
Giulio Santoli
Technical Sales - IBM
I'm technology addict since I started programming on my Commodore VIC-20... and I didn't stop. After a log experience as software developer in IBM Tivoli Lab, I worked in IBM Rational and IBM Cloud and now I'm a Cloud Solution Architect in Microsoft. My favorite topics are microservices architectures, IoT and functional programming.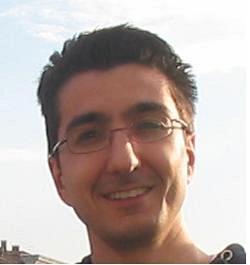 Go to speaker's detail