Programming Arduino to control a Spirolaser – Fablab Roma Makers
27-28th of March  – 4.30 pm to 5.30 pm
Fablab Roma Makers
WARNING: seats are limited, reserve your place on the same day in Codemotion Maker area, directly to the Fablab Rome Desk.
Access to this workshop is allowed to Codemotion Conference Ticket holders.
Spirolaser is a system that projects drawings onto a wall, based on a low power laser fitted on a 3d printed structure motor-powered and controlled by Arduino.
During the workshop you'll learn how to assemble a Spirolaser kit and how to modify the software (an Arduino sketch) to create infinite new designs.
NB. Please, notice that you can not take away the Spirolaser you worked with during the workshop at the end of it. If you'd like to, you can buy the kit at the Store you will find in the Maker Zone.
How to participate:
Bring a laptop with you.
Back to list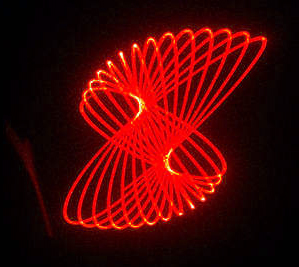 Back to list